Ensure that you are fully prepared for the future! Start getting high-quality courses and offers without worrying about your budget.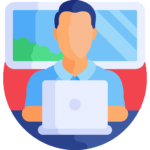 Investing in yourself is a must, especially now. Start building your portfolio and offering services on Qayedny, the first-of-its-kind demand and supply platform. ​
Own a business and need to fill an opening or get a particular service done? post the project here so that freelancers can apply for it.